Why Choose us?
Our mission at Leaders Universities and Colleges for Applied Sciences is to bridge the gap between academia and the working world. Through hands on teaching, we train and equip you to thrive and find success in the professional world.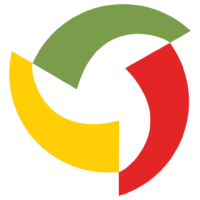 Receive a Practical Education
You'll learn not just theory but how to be a critical thinker, a problem solver and how to apply the knowledge you learn.
Enjoy a Bilingual Education
English-speakers will learn French while French-speakers will study in French & English. Receive a bilingual education that makes them employable across the region. Earn an International Degree
Study at any LUCAS campuse or transfer to our foreign partners, you will earn an international degree allowing you to work abroad and build your career.
News
Catch up on the latest local and international news about LUCAS

LUCAS University College hosted on December 5,2018 an Eco Capital Investment Management seminar attended by about 80 participants interested in financial planning. This event is part of the efforts of LUCAS to act as a bridge between academia and the business world.